Trusting medical professionals of any kind should not be a risk. The Exactech knee and ankle replacement recalls have shown this.  When a person schedules a surgery to improve preexisting conditions, the last thing any patient should worry about is the possibility of their procedure failing.
If you have recently experienced a knee or ankle replacement by Exactech after 2004, you should be aware of the company's recall. If your Exactech knee and ankle replacement has failed, you should immediately contact a mass tort lawyer to seek justice and obtain the compensation you deserve.
Why Are Exactech Knee and Ankle Replacements Being Recalled?
Individuals who trusted Exactech for their TKA (total knee arthroplasty) or ankle replacement are now being sent letters from the company to inform them of the device recall.
The Exactech knee or ankle replacements use a polyethylene insert to help mobile the knee more effectively to allow for easier use in their patients. It was also meant to bring extreme relief to those suffering from arthritis. However, the company discovered that the packaging was causing the insert to prematurely fail.
Packaging for the knee and ankle replacements were supposed to be in a vacuumed-sealed package, but it was discovered that after 2004 the packaging was exposing the replacement to oxygen. This caused the polyethylene insert to diffuse, as stated by the company, which led the replacement to wear out faster than it should.
This premature oxidization can lead patients to need another surgery or cause the product to become damaged before it enters the patient's body.
Signs Of a Failed Knee and Ankle Replacement
Individuals who have experienced a failed knee or ankle replacement from Exactech may experience the following symptoms:
Pain in the surgery area
Swelling or stiffness
Knee instability
Decrease in joint function
On top of this, there are risks for a failed surgery that Exactech has reported to its previous patients. Those can include:
Faster need for another surgery
Increased wear of the polyethylene insert
Possibility of bone-loss development
There is a lot of danger associated with failed replacements. Not only can the insert cause friction and more pain to the afflicted area, but the need for corrective surgery to replace the degraded insert can pose health concerns.
This type of recall has been deemed a Class II recall, defined as "a situation in which use of a violative product may cause temporary or medically reversible adverse health consequences."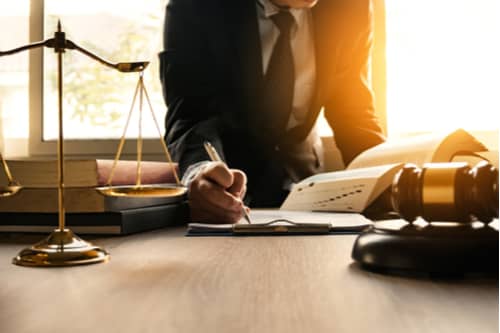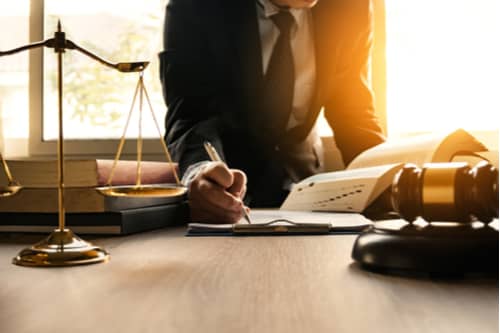 Steps Patients Should Take Immediately
Since the recall, surgeons have been instructed to cease the usage of the polyethylene insert for replacement surgeries. Those who have had an Exactech insert surgery should first contact their doctor to closely monitor the progress and use of the insert and monitor the symptoms the individual may be experiencing.
The next step recalled patients should take is to seek the help of a legal professional. Medical organizations such as Exactech have an obligation to provide safe procedures and medical equipment to their patients. Before the surgeries, it's the organization's responsibility to ensure the devices are completely safe for all patients.
Since the organization knows the products were defective before being inserted, they are liable for any damages and pain and suffering patients may have experienced. With this defected product, patients should seek out a lawyer to discuss the possibility of filing a claim.
What Kind of Claim Can Victims File?
For victims of these recalls, the claim they will file is a mass tort. Mass tort lawsuits are similar to class action lawsuits since it contains a handful of plaintiffs and the same defendant, but are different in that these claims cover various injuries instead of the same one.
Mass torts are typically filed against drug or medical organizations for negligence and causing harm to an individual. To calculate the settlement for the plaintiff, pain and suffering and damages will be looked at to determine how much should be awarded.
Mass tort lawsuits are really complex and can take years to settle since there are a lot of claims to look through and evidence to collect and you will be going up against a strong defendant.
Here are some factors that can lengthen the case of a mass tort claim against a company like Exactech:
Traveling to collect witness statements
Finding expert witnesses (usually other medical professionals) to testify in court
Collecting substantial evidence
The defendant is withholding settlements or other negotiations
How Can a Mass Tort Lawyer Help?
Mass torts are an extension of class action lawsuits, so you need the help of an established professional to not only strengthen your case. A mass tort attorney is responsible for filing your claim for you, collecting evidence in your case, and seeking out extra beneficial evidence such as witness statements.
Your mass tort lawyer will also be responsible for diving into your medical documentation to look for proof that the medical company is responsible for any damages you may be experiencing and that their product really is defective.
A benefit to having a mass tort lawyer is that you will not have to do any speaking unless you testify in court. Mass tort lawyers are responsible for speaking on behalf of their clients and doing most of the work in your case.
If you want a fighting chance for justice, you need to hire an experienced mass tort attorney.
Speak to a Mass Tort Attorney Today for Your Claim
If you received a recall letter from Exactech, are suffering from pain in the surgery area, or have been asked to have a follow-up appointment, it's time to speak to one of our mass tort attorneys near you. Our legal expert can help you get started with your mass tort claim while giving you the advice you need for this fight.
We would be more than happy to schedule a free consultation to discuss your claim in greater detail. Mass tort claims against medical organizations follow a strict timeline and mean the plaintiffs need a high-quality lawyer on their side.