When a person goes into surgery, the last thing that should be on their mind is the thought of a product recall. It's important to trust medical professionals and the tools they are using, and sadly, Exactech knee or ankle replacements have been letting patients down. Since thousands of patients have experienced failed replacements, Exactech recall lawyers have been taking claims to build a case against this company.
If you have recently started to experience the danger and setback of a failed ankle or knee replacement, you need to contact an Exactech recall lawyer immediately.
Who Is Exactech?
Exactech is a medical equipment company that specializes in joint replacement products. Surgeons all over the country have been using their products for numerous surgeries to give patients the ability to walk with ease to experience relief from certain joint concerns.
Surgeons who use Exactech products may use them for the following types of surgeries:
While joint issues and arthritis are Exactech's main goals for relief for their patients, the equipment has been discovered to be dangerous in the knee and ankle surgeries within the last few years.
Why Are The Exactech Knee and Ankle Replacements Being Recalled?
Patients who have had a knee or ankle replacement since 2004 may have been issued a recall letter warning them of the potential danger of keeping the failed replacement. These recall letters were sent last year and highlight that it's the packaging that serves as the cause for these recalls.
For knee and ankle replacement, Exactech has made inserts out of Polyethylene, a plastic that is used to provide relief to patients by acting as a ball and socket type of movement. It's meant to provide easier walking, but unfortunately, many inserts were defective before they were inserted in surgery.
It is crucial for Polyethylene materials to be well-maintained before they are inserted, which means they should not be exposed to air prematurely. Accidental exposure to oxygen can cause the insert to break down and deoxidize before it's had time to serve its purpose.
To prevent this issue, the insert packaging was supposed to be vacuum-sealed. It was discovered a few years ago that the original packaging was not as air-tight as the company thought, which meant some inserts were breaking down before the patients could benefit from its specific use.
Because of these failures, patients who have a defective insert are now having to face corrective surgery that was unplanned and costs more money out of pocket, or they are facing the dangers of having a wrongful insert inside of them.
Is your Exactech insert being recalled? Reach out to an Exactech recall lawyer today.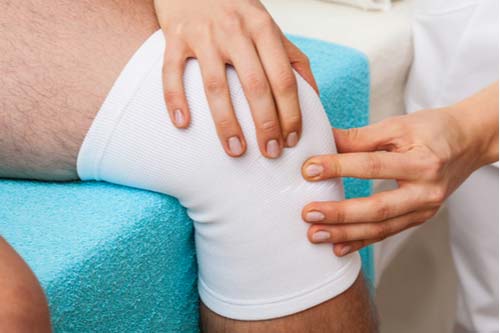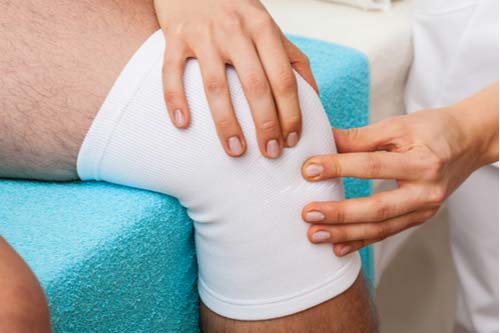 Signs Your Replacement May Have Failed
If you are unsure if your Exactech insert has failed, there are some signs to look for that could indicate the insert is not working properly. If you received one of the Exactech recall letters and want to know if your insert was one that was recalled, you could always consult with your medical provider.
Here are some signs that could indicate your Exactech insert has failed:
Inability to bear weight
Pain where surgery was
Slower movement
Less function
Instability or lack of balance
What To Do About Your Exactech Recall
It can be very dangerous to have a defective insert still in your body, especially if it is already recalled. If you have received one of the recall letters sent out by Exactech, speak to your doctor to have them monitor your surgery area and observe the insert for any defective signs.
You should also take action against Exactech if it's discovered you have one of Exactech's recalled inserts. Most individuals who realize they have a recalled product have to get corrective surgery where the insert is removed. It is then hard to trust and feel confident in the medical procedure being performed.
Speaking to lawyers for mass tort cases at Class Action Coalition can provide relief to you and your situation. Our attorneys can help you receive your case and file a claim to seek extra compensation to make up for surgery costs and the negligence that was wrongly performed.
Working with an Exactech recall lawyer means your case will be treated with high intelligence to give you the most favorable outcome. An attorney knows the ins and outs of looking at your medical records from the Exactech surgery to build a case highlighting the dangers of these inserts.
Patients who have discovered their insert is one of the recalled inserts should consult with an attorney immediately to start the process of filing a claim.
Why You Should File A Mass Tort Claim
A mass tort case is a group of claims that are filed by several plaintiffs that are accusing the same defendant of the same injury. Most mass tort cases are filed against drugs or product companies since they often produce the same injury in their users.
Since multiple people are experiencing the same danger from the Exactech recall, your claim could be eligible for a mass tort lawsuit. Your claim will join the others in your area that are filing against Exactech
Plaintiffs in mass tort cases are treated separately but have compensation divided amongst them based on their damages. To best understand your exact claim, potential settlement, and what to expect, consult with a trusted attorney.
Speak To A Exactech Recall Lawyer Today
If you are looking for the right Exactech recall lawyer for your case, look no further than Class Action Coalition. Our firm handles claims throughout the nation, and we want to help you seek the justice and compensation you rightfully deserve.
To get started with your claim, you can schedule a free consultation with one of our mass tort lawyers to discuss the details of your case and ways our attorneys can help. If you would like to schedule your consultation, call our firm at (855) 938-0980.