The United States has been the epicenter of numerous environmental disasters, spanning from wildfires to floods, droughts, and severe storms. These calamities have wreaked havoc on the environment and infrastructure, claimed lives, and impacted the health and livelihoods of millions.
Mass tort lawsuits have emerged as a legal strategy for individuals and communities affected by these disasters. As of September 2022, mass torts constituted 50% of all civil cases in the U.S., with a staggering 776,145 mass tort claims.
This blog post will delve deeper into how mass tort litigation enables victims to seek compensation.
A Closer Look at Environmental Disasters in the USA
2021: A Year Marked by Frequent and Expensive Extremes
The year 2021 witnessed 20 separate billion-dollar weather and climate catastrophes, making it the second most disaster-prone year after 2020, which saw a record 22 separate billion-dollar events. The diversity of disasters was striking, encompassing winter storms, wildfires, droughts and heatwaves, floods, tornado outbreaks, tropical cyclones, and severe weather events.
The most expensive events were Hurricane Ida ($75 billion), the mid-February Winter Storm / Cold Wave ($24.0 billion), and the Western wildfires ($10.9 billion). Damages from these disasters amounted to approximately $145 billion.
2022: A Year Characterized by Devastating Flooding and Storms
The year 2022 was marked by devastating flooding and storms as well as extreme heat waves and droughts. The nation saw 18 disasters that caused more than $1 billion in damage each. The year started and ended with widespread severe winter storms from Texas to Maine, affecting tens of millions of people and causing significant damage.
2023: Maui Wildfires
Wildfires devastated Maui in August 2023, killing over 100 people and destroying some 2,000 acres. Evidence is now emerging that negligence may have caused or worsened the Maui wildfires. Much of the public's outrage has been directed at the Hawaiian Electric Company (HECO).
HECO has acknowledged that its power lines started the wildfires while pointing fingers at others. The company blames the Hawaii Public Utilities Commission for rejecting a request for money to upgrade its infrastructure. HECO also says that county firefighters prematurely determined the blaze to be contained.
Victims are seeking compensation from HECO in mass tort lawsuits.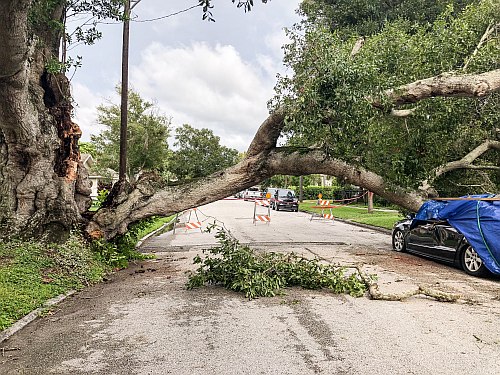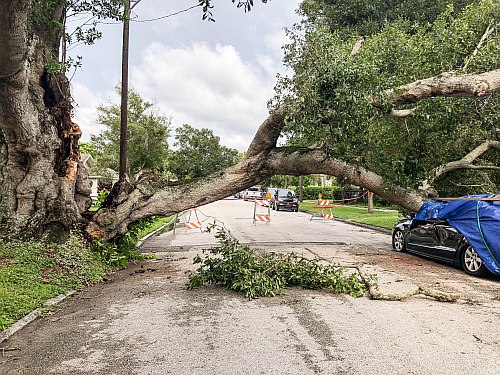 An Overview of Mass Tort Litigation in the USA
Mass tort litigations often arise when many potential plaintiffs all suffer the same wrong and file lawsuits against the same defendant who harmed them. These cases are often resolved through a settlement or through multi-district litigation.
Some of the most well-known cases involve products and medications.
Tylenol Autism Lawsuits
In 2021, a major medical journal published a Consensus Statement warning that the use of Tylenol (or generic acetaminophen) during pregnancy could lead to higher rates of autism. This prompted a growing wave of Tylenol autism lawsuits against drug retailers such as CVS.
By October 2022, there were enough cases pending in federal courts for them to be consolidated into a new class action MDL in the Southern District of New York.
Roundup Lawsuits
In May 2022, Bayer announced that it had settled 98,000 Roundup lawsuits. Although these settlements account for nearly 80% of all pending Roundup claims, there are still around 26,000 active Roundup lawsuits.
In October 2023, a Philadelphia court ordered Monsanto, the agrochemical giant, to pay $175 million in a Roundup trial. A California court awarded $332 million in a Roundup case.
Environmental Mass Tort Lawsuits
Mass tort lawsuits related to environmental disasters and contamination occur when a large number of people are harmed or affected by a widespread environmental issue, such as pollution, toxic exposure, or contamination of natural resources.
In these cases, multiple individuals or groups file lawsuits against one or more defendants, typically corporations or entities responsible for the environmental damage. These lawsuits often involve claims for personal injuries, property damage, healthcare costs, loss of income, and other damages suffered due to the environmental disaster.
These cases can be complex and may involve extensive scientific and environmental evidence to establish the connection between the defendant's actions and the harm suffered by the plaintiffs.
Legal Recourse for Victims
For victims of environmental disasters who suffer personal injury or property damage as a result of another party's negligence or wrongdoing, legal recourse is available through mass tort litigation. This allows victims to seek compensation for their losses.
Contact Class Action Lawyer Coalition at 855-938-0980 for a free consultation.