Paraquat, a widely used herbicide in commercial farming, has been linked to several health conditions, including Parkinson's disease. You may be eligible to file a Paraquat lawsuit if you were diagnosed with Parkinson's or a related condition after exposure to the herbicide.
In this guide, we explain how to know if you may have a case in more detail. You can contact our law firm for a free consultation to find out if you qualify and get the help you need with your claim.
Who May Have Been Exposed to Paraquat?
If you have been diagnosed with Parkinson's disease after exposure to Paraquat, you may be eligible for a lawsuit. Plaintiffs commonly fall into three groups.
Agricultural Workers: This group includes farmers, licensed Paraquat applicators, growers, pickers, and landscapers who are at risk due to their direct contact with the herbicide.
Residents Near Farmlands: Individuals living in close proximity to farmlands where Paraquat is sprayed may have been exposed to the herbicide.
Professionals Handling Weed Killers and Pesticides: Those working in environments where commercial weed killers and pesticides are used, such as garden centers or landscaping businesses, may also have been exposed to Paraquat.
Who Qualifies for a Paraquat Lawsuit?
Determining eligibility for a Paraquat lawsuit involves two major factors:
Diagnosis: You must have been diagnosed with Parkinson's disease or other related medical conditions. Your lawyer will use medical records to support your claim.
Exposure: You must have had significant exposure to Paraquat prior to your diagnosis.
It's recommended that you contact a lawyer for a free case evaluation if you believe you may be eligible.
How Do You Prove Exposure?
Exposure to Paraquat can occur in various ways. Agricultural workers such as farmers and farm workers are at high risk due to their direct contact with the herbicide. Other groups at risk of exposure include chemical mixers, tank fillers, and herbicide applicators.
Individuals living around farming communities may also be exposed to Paraquat. Studies have found that exposure to Paraquat within 1,600 feet of a home increases the risk of developing Parkinson's disease by 75%.
Proving exposure in a lawsuit can be challenging due to the nature of the substance and its widespread use. However, there are ways for attorneys to demonstrate that plaintiffs were exposed to Paraquat. For example, your lawyer may provide evidence that you worked in an agricultural setting where Paraquat was used or show that you lived near farmland where Paraquat was sprayed.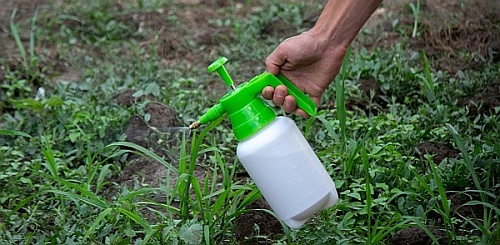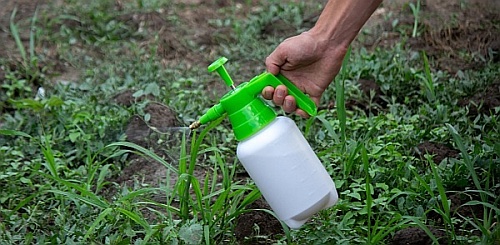 Is There a Deadline to File a Paraquat Lawsuit?
Yes, there is a deadline for filing a Paraquat lawsuit. The statute of limitations, which is the timeframe within which you can file a lawsuit, varies by state and begins from the time of your Parkinson's diagnosis.
It's important to note that the statute of limitations is NOT determined from the time of your exposure to the chemical. This timeframe can range from one to 6 years depending on which state you live in.
One Year:
Kentucky
Louisiana
Tennessee
Two Years:
Alabama
Alaska
Arizona
California
Colorado
Connecticut
Delaware
Georgia
Hawaii
Idaho
Illinois
Indiana
Iowa
Kansas
Michigan
Mississippi
Ohio
Oklahoma
Oregon
Pennsylvania
Texas
Utah
Virginia
West Virginia
Three Years:
Arkansas
Maryland
Massachusetts
Montana
New Hampshire
New Jersey
New Mexico
New York
North Carolina
Rhode Island
South Carolina
South Dakota
Vermont
Washington
Washington DC (District of Columbia)
Wisconsin
Four Years:
Florida
Minnesota
Nebraska
Nevada
Wyoming
Five Years:
Six Years:
If you miss the statute of limitations deadline in your state, you may be barred from filing a Paraquat lawsuit. It's important to contact an attorney as soon as possible if you believe you have a case.
Contact Us for a Free Case Review
If you or someone you know has been exposed to Paraquat and subsequently diagnosed with Parkinson's disease or other related conditions, you may be eligible to file a lawsuit.
It's crucial to act promptly and consult with an experienced attorney at The Class Action Lawyer Coalition to understand your rights and navigate the legal process. Contact us at 855-938-0980 for your free consultation.